Hello to all from City of Phoenix,
City of Phoenix is happy to announce that the City of Phoenix's VITA sites will start opening on the 28th of January. IRS certified VITA volunteers will be assisting persons who make less than $55,000 a year. Please go to our website to locate the site nearest to you. phoenix.gov/eitc
Don't have time to come to our site and like to do your taxes from the comfort of your home? Make less than $66,000? Then use myfreetaxes.com!
Please share this information with your coworkers, friends and family!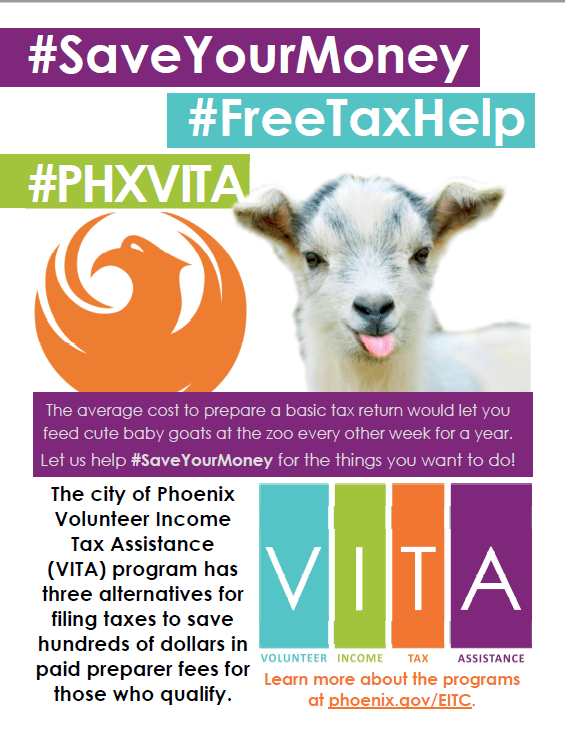 Julie Bordelon, LMSW, USNR
Community Initiatives, VITA
Human Services
18th Floor
Julie.bordelon
Luck is When Opportunity Meets Preparation,
Lead, Follow or Get Out Of The Way 